Dauban V250
| | |
| --- | --- |
| name | Dauban V250 |
| constellation | Per |
| J2000.0 | 01 50 55.98 +54 12 53.3 |
| other names | 2MASS J01505598+5412532 |
| type | -- |
| mag range | 10.3 - 11.0 CR |
| period (days) | 1.15068 |
| epoch | 03 April 2015 (HJD 2457115.829) |
| color | J-K = 0.06 |
| remarks | -- |
| links | -- |
| discovery | 06/01/2013 |
DSS2-R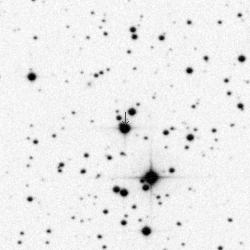 DSS2-IR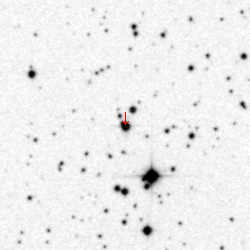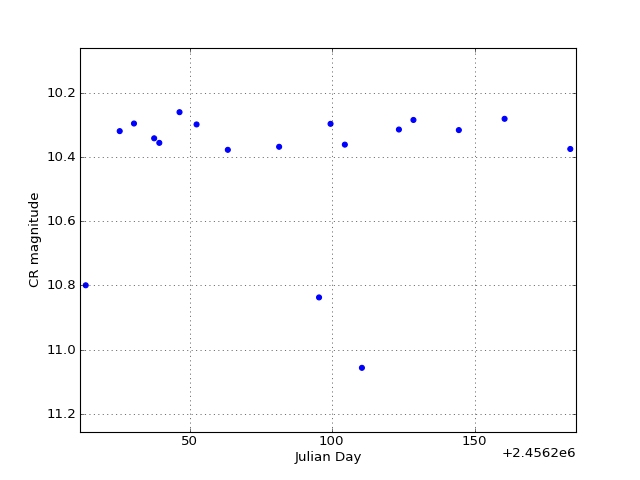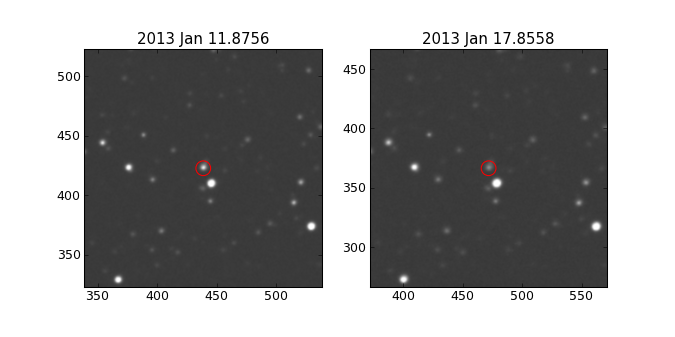 Confirmation of variability
Additional observations have been made by François Kugel (LX200 reflector) and Hubert Boussier.
The minimum has been measured several times and confirms the variability. The period is 1.15068 days.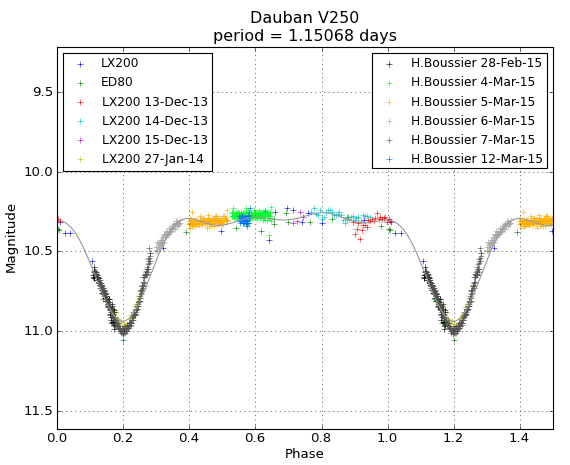 Spectra
A spectrum of Dauban V250 was taken in 2014 by Hubert Boussier: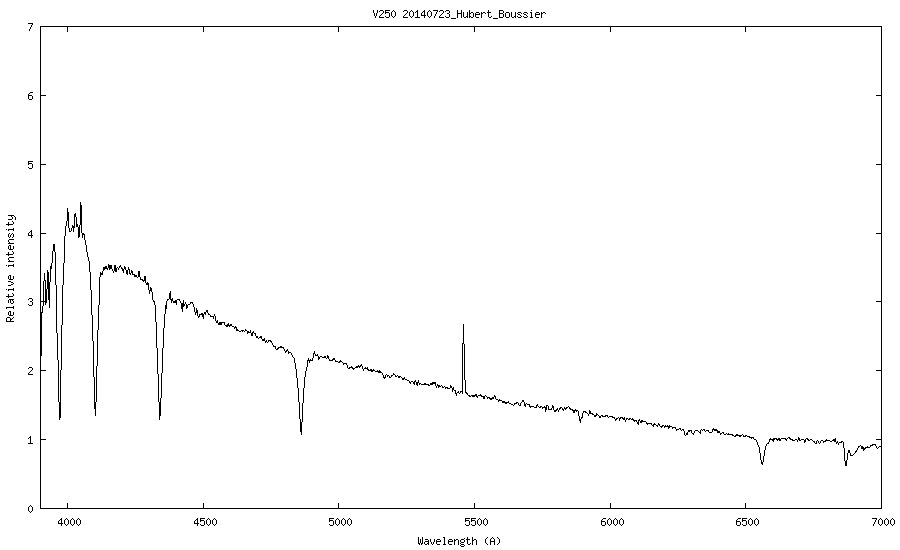 A high resolution spectrum, centered on the Hbeta line, was also measured with a 1m telescope by a team of amateurs (P.Dubreuil, A.Lopez, S.Ubaud, T.De France and T.Garrel).
See
here
.