Suspect star detected on 23 Sept 2013
The Dauban Survey script has detected a suspect star at this position 18:40:29.13 -27:09:59.3 (J2000.0) on 23.8074 September 2013. We measure it at CR=13.4.
The DSS2-R field shows only a faint star close to this position with V=16.8 (derived from UCAC3), V=17.2 (SPM4.0) or V=17.3 (derived from CMC-14).
We did not find measurements in ASAS-3 or NSVS.
Here's a screenshot of the DSS2-R field and one of the follow-up images: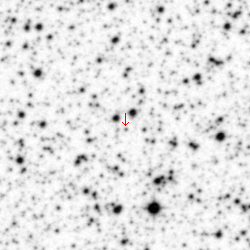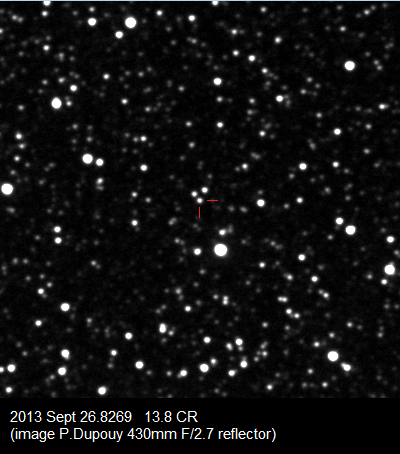 It has been observed over the period from 23.8 Sept to 12.8 Oct 2013. This mosaic (from J.F.Soulier) shows a progressive decrease in brightness:

Here is the lightcurve obtained by combining data from different observers and instruments.
Measurements with photometric filters on a 250 mm reflector (not on the plot) indicates that the star is clearly blue.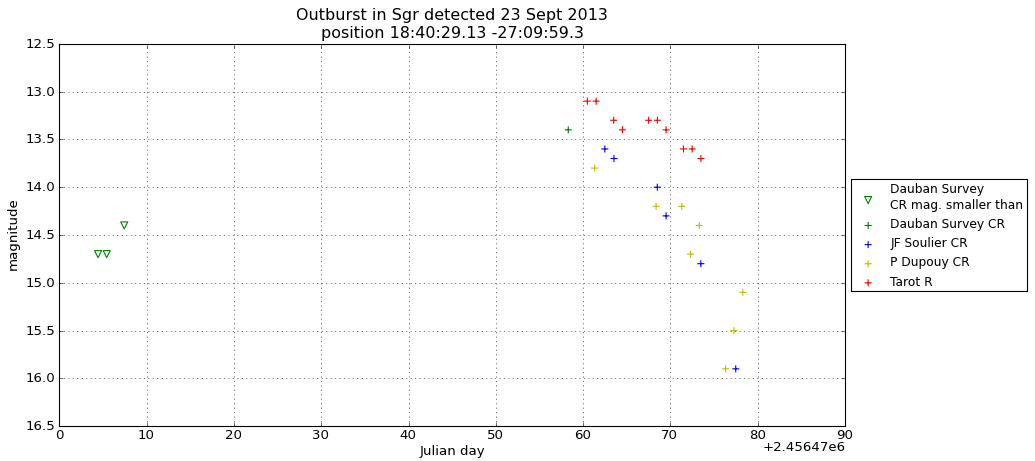 A spectrum has been taken by T.Bohlsen with C11 + Lisa spectrometer.
The S/N isn't great, about 15. The spectrum shows a blue continuum with a slight Hb absorption. This could be consistent with a dwarf nova in outburst.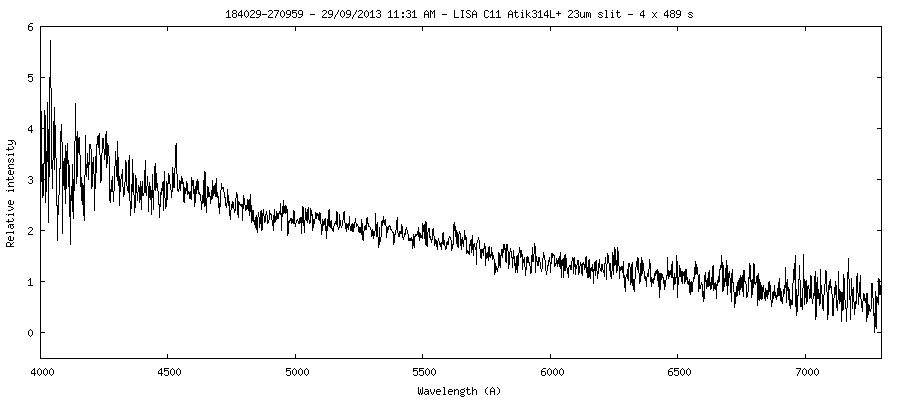 Discovery images (23 Sept)
Here are the two discovery images, taken with a 80 mm F/7.5 refractor and 30 sec exposure.
The air mass is very large (3.3).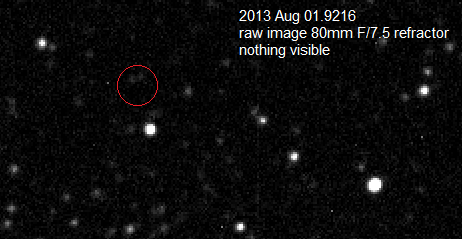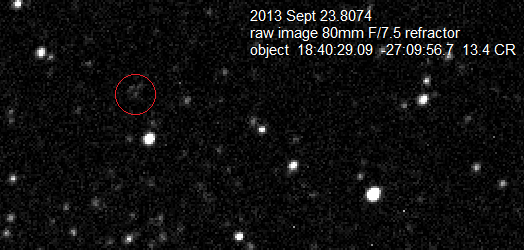 The photometry on the other available images from Dauban Survey gives:
2013 Jul 30.9349 >14.7 CR
2013 Aug 01.9216 >14.7 CR
2013 Aug 03.9305 >14.4 CR
2013 Sep 23.8074 13.4 CR
Confirmation (25 Sept)
Confirmation images have been taken by F.Kugel (Meade LX200) and A.Klotz (Tarot telescope, Chile).
According to the BVRI values, the star is clearly blue. It could be an eruptive or cataclysmic star in outburst.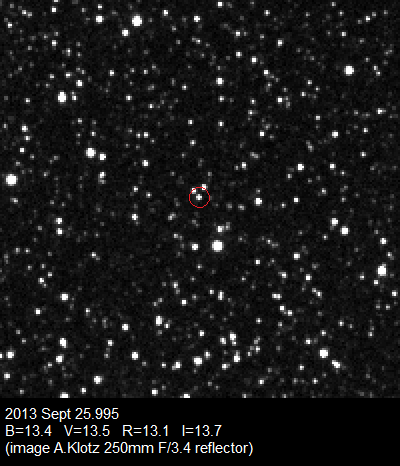 Some follow-up images
Images taken by A.Klotz and P.Dupouy (26 Sept):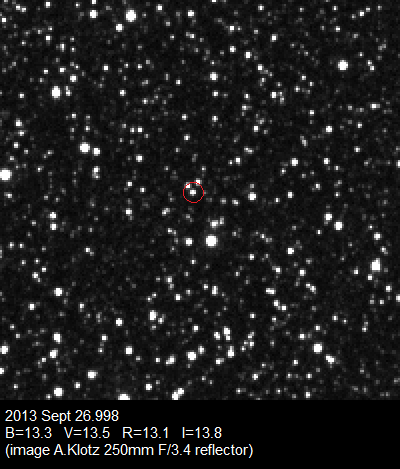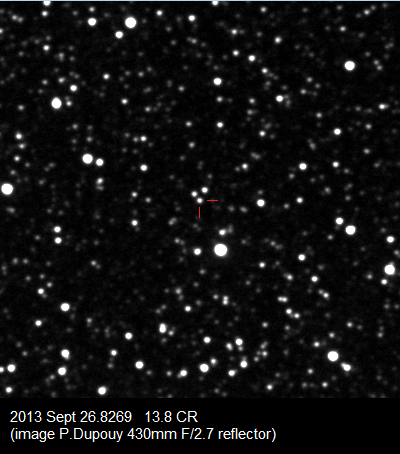 Image taken by J.-F. Soulier (27 Sept):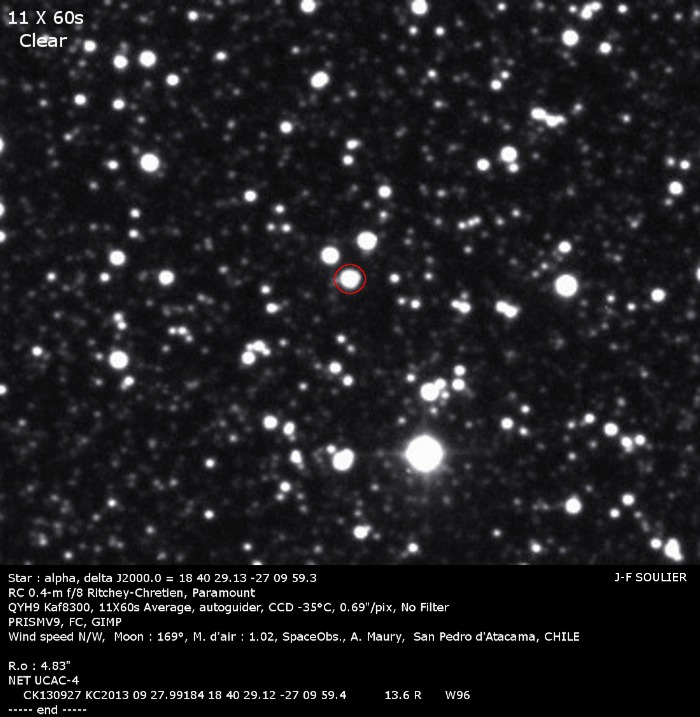 Image taken by J.-F. Soulier (28 Sept):